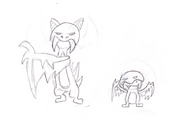 Hagto and Chiron are flying/steel and are usually found in caves.
Over time, metal builds up on the adults' body, forming armor. They give their helmets to their young to that they can defend themselves.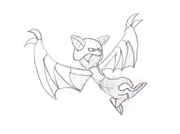 They usually attack by clashing their metal plates together, to make supersonic sounds that distract their enemies long enough for a Hagto to swoop down and finish it off.